Online coaching
The key's to your best athletic performance - we believe - lie in the above 3 lines.
If you want a coach who will push you - to a near sighted finish line with aggresive techniques, ignoring longevity and enjoyment. We'll stop you there. We are not the coaches for you.
Still here? Great! You are reading this because you have made a decision to achieve your personal best. You are not satisfied with the mediocre. Ordinary is not for you.
You have decided to do something that will empower yourself and others and create a life for yourself that is rewarding and fulfilling. That's pretty Awesome.
You can achieve the things you dream because you love running and because you have committed to trying your best. We are here to help you along the way.
Our job as coaches - as well as providing advice about structured, science and experienced based sessions, is to help you to enjoy the process of training, improving and pushing yourself.
We really are a team where experience meets science and we want to help you to achieve your best. We put together a totally individualised training plan for every person we coach. We have experience coaching athletes to road 10km, 1/2 marathon & marathon, mountain ultra trail & 100 mile trail.
No two training plans are the same and will be designed with your specific requirements and targets in mind. Every program starts with a blank piece of paper...
SCIENTIFIC, EXPERIENCED BASED, PERSONALISED COACHING
At Run Namaste Eat, we work together to create bespoke training plans. Our unique expertise combines Tom's 25+ years experience as a top level runner and 5+ years as a British Athletics registered coach along with 5 years working closely with elite athletes as a manager - most notably in Kenya & Rachel's experience as an exercise physiologist, yoga teacher and ultra runner.
We have two coaching plans. Take a look at the options & get in touch. We'd love to discuss your training goals with you
RUN NAMASTE EAT COACHING PLANS
We don't have plans based on the number of hours or how much attention we afford an athlete because each one of our athletes -no matter what distance or ability level - is like a friend and on the same priority level to us. This is our life work after all. We started with just one plan - Twende - and have developed the other plans from there after listening to what our athletes wanted. Have a look below. We'd love to hear from you and talk about how we can work together.
Fully interactive one-to-one coaching: Twende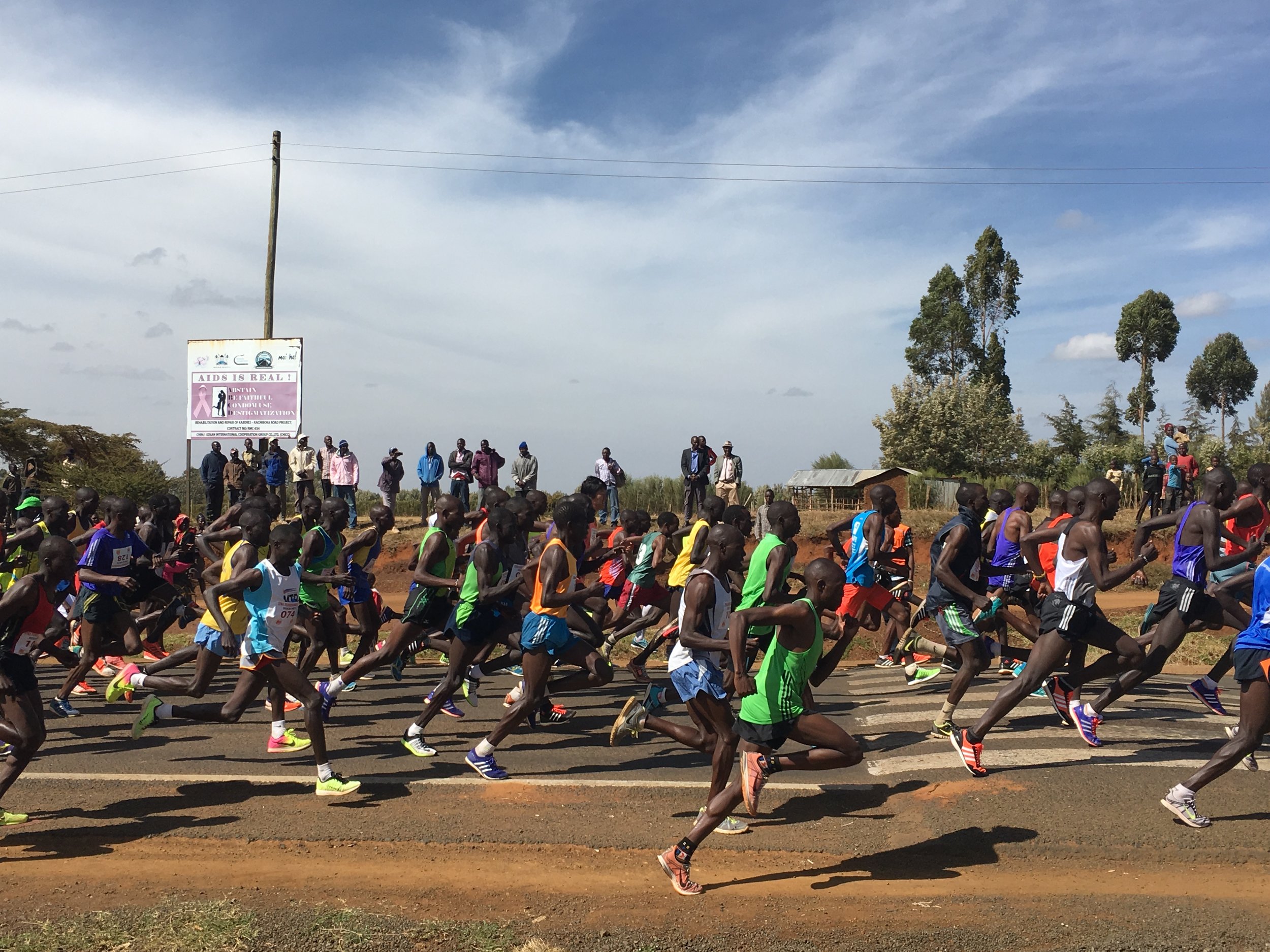 TWENDE
Twende (swahili for Let's Go) is the most suitable coaching plan for any athlete. It is how we prefer to work - one on one with you to achieve your best.
Intelligent & Interactive coaching
Flexible to your needs for Precision training

Adaptable for any lifestyle, any goal, any ability

Daily check ins for advice, encouragement and session adjustment

Take the guess work out of reaching your goals

Your training plan will be developed after an initial consultation with you to find out where you are, where you want to be and any obstacles that might stand in your way!

Before you start the training, you will receive an overall training schedule that will cover the time up to your first main race and include training blocks, build in races, and recovery time. This way you will always know where you are headed and where you are going.

Training is developed and refined on a day to day basis as a feedforward loop via a collaborative document. We check in with your everyday and make adjustments to your training based on training progress, life or anything else as well as advice, support and motivation.

Along the way you will have access to an increasing resource of strength, range of motion and mindfulness materials as well as the advice of both coaches.

All plans are fully customised based on your feedback during training.

We are both on hand throughout to support you in reaching your target!

£70/month
The static plan: "Pole Pole"
Pole Pole
You told us that sometimes it can be scary to begin. So we introduced Pole Pole (swahili for slowly slowly) . This plan is personalised and precise but without integrative feedback, added encouragement or flexibility. It is for those who want to try out a structured training approach.
You want a plan for structure and results but you aren't ready to sign up to a full coaching plan yet.

Your training plan will be developed after an initial consultation with you to find out where you are, where you want to be and any obstacles that might stand in your way!

You will receive a precise and structured training plan that will take you up until your event. It will also include any of your build in races and recovery in the lead up to your big race.

£7.50/week